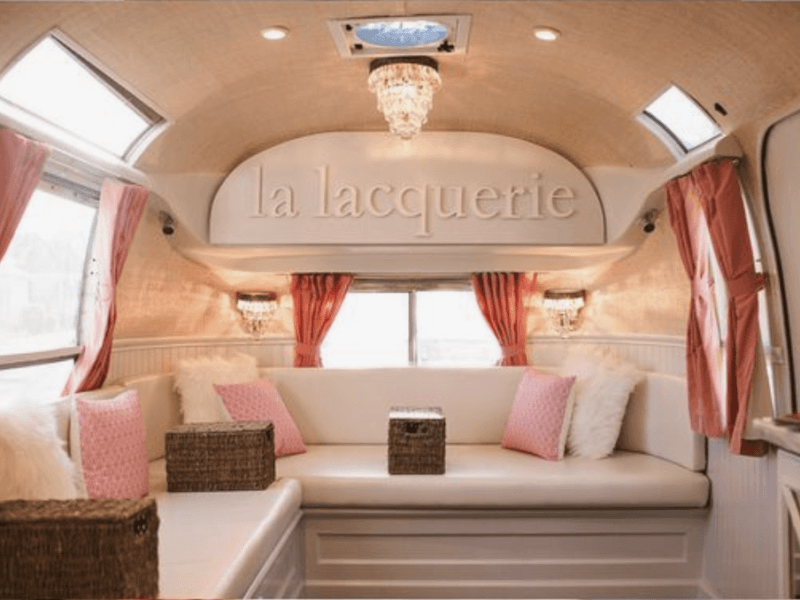 Time posted: January 12, 2021 | Posted by: Samantha Marin
Being a mobile makeup artist in 2021 is very different from what it was years before. Now, it's critical to consider your business set-up. Make the steps to organize and market your business even better by taking it mobile. Whether you do makeup for brides or for photoshoots, make the best decision for your business by taking it mobile on KLYP.
Running a mobile beauty business means great freedom, but also great responsibility. Cheesy, we know! There's a lot to think about, but let's start with the first thing your clients see when you come to their home or venue: your vehicle.
Vehicle Options
You'll need a reliable car or van to take to your mobile appointments. Getting a car with back seats that fold down so you can travel with larger objects, like chairs and lights, could be a game changer. Here's a quick list of things to think about when picking a vehicle:
How many items do you typically bring to an appointment?
Imagine you're bringing the most equipment you'll ever bring to one appointment. Will you be able to fit everything in?
Do you drive other passengers when going to appointments?
Do you use your vehicle only for appointments or for other activities as well?
An advantage of using one vehicle only for appointments is that it will be easier to write off the entire cost of your vehicle, gas, and repairs.
How to Keep Your Vehicle Looking Great for Cheap
It's also important to consider the image you are portraying of your business with your vehicle appearance. It might not be a great idea to come to someone's wedding venue with duct tape on your windows and a bumper that's hanging off! Vehicles are expensive, but putting in some extra care can make a world of difference when it comes to client reviews and recommendations. As a mobile makeup artist, word of mouth marketing is key! Focusing on a good first impression is crucial.
Wash your car before you go to an appointment: An at-home wash works great, just like a traditional drive-through does. Or, for quick touchups, try these auto wipes. A clean car is especially important for wedding venues. If you come to a nice location with a dirty car it could hurt the word-of-mouth effect for you. Even though people probably won't actually comment on your car, it could subconsciously affect their opinion of you.
Remove distracting or controversial bumper stickers: Especially political ones! While it's important to showcase who you are to help build your brand, having bumper stickers all over your vehicle is distracting and unprofessional. Use Goo Gone to get rid of sticky residue left behind by stickers you've just removed.
Keep the interior (mostly) clean: As a traveling makeup artist, you might live out of your vehicle part-time. While your car may be full of eyeshadow palettes and towels, it shouldn't be full of fast food cups, crinkled receipts, and gum wrappers. Clients expect to see makeup and supplies in your car, but trash is not a good look. If you accumulate a lot of trash on the go, consider getting a waterproof trashcan for your car.
Get some cheap holders and gadgets to make organization easier: There are tons of cheap ways to hang bags off the backs of seats, organize cup-holder junk, hold your phone, prevent lost items down seat cracks, and hold loose change. All designed to make your busy life easier, simple gadgets, containers, and hooks could make your car look cleaner and more organized.
Don't Forget Your Tax Write-Offs
As a mobile makeup artist, your vehicle is necessary to do your job. That's good news for you, because you can write it off on your taxes. Check out Taxbot, which tracks your mileage and expenses so you can save more of the money you earn. Your KLYP subscription comes with a free Taxbot subscription, so you're all set!
Here are some vehicle-related tax write-offs:
Cost of the car
Gas
Car washes
Oil changes
Repairs
Flights (for those destination weddings!)
Be safe out there on the roads! Send us pictures of your vehicle set-ups. We'd love to see what you come up with!