As summertime quickly approaches, you are probably prepping for all the seasonal changes that come as a beauty professional. But have you thought about how your social media habits may need to change? During the summer months, social media posts and shares nearly double compared to other seasons. Now is the time to start thinking about how you can adapt to these changes and stay on top of your social media game.
#1: Get reacquainted with your audience
How will your followers' schedules be changing with the season? Summer is different for everyone, so be sure to have a good grasp on how your followers will be spending their time. Parents may be taking more time off work as their children aren't in school, while students might be applying for summer jobs and others are planning vacations.
Understanding your followers' changing schedules will help you establish a new posting schedule, ensuring your content reaches the most people. We suggest checking your insights on Instagram to see when your audience is most active throughout the week.
To check your insights for audience activity:
On your business Instagram profile, click "Insights.

"

You can also access your insights by clicking the menu in the top right corner and selecting "Insights

."

Scroll down to the section titled Your Audience and select "see all

."
This page gives a breakdown of your followers. You can see top locations, age range, gender, and their most active times on Instagram. Using this data can guide you on who your audience is and when you should post to best reach the majority.
#2: Update your profile photo and bio
Use this natural transition period as an opportunity to freshen up your page! If you choose a photo of yourself as your profile photo, take it outside. People are naturally drawn to the outdoors in the summer as the weather transitions from wet and cold to warm and inviting. Taking the photo during golden hour, rather than in the middle of the day, can provide beautiful, warm, and soft lighting for your photo.
If you prefer a logo or similar style photo for your page, consider creating a seasonal logo with a light and fun color pallet, incorporating elements your associate with summer in your logo.
Has it been a while since you updated your Instagram bio? Feel free to make some seasonal changes there, too. Let clients know how far out you're booking, suggest your favorite summertime look to create, or add some fun emojis to show your personality.
#3: Dedicate a post or two for summer updates
Speaking of updates, the changing season is another exciting time to update your followers on your business. Maybe you offer new services or products your followers don't know about yet. This post is also a good place to remind your followers how to book with you and what services you offer.
Don't be afraid to get personal with your updates. Taking a moment to post an update about your own summer plans, professionally and personally, will remind your followers why they follow you and get them excited for summer!
#4: Include your clients in the fun
You can encourage current clients to engage with you on Instagram and create user-generated content all at the same time. User-generated content is content created by your current followers or clients. Summer is the season for fun-filled vacations, weddings, and lots of parties. If a client comes to see you for a service before an event, ask them to share a few photos and tag you! You could even turn it into a competition, with a small, discounted service or product as the prize.
#5: Use hashtags strategically
While you should be doing this year-round, summer is a great time to up your hashtag game to be reaching more potential followers, who could turn into clients.
Your hashtag strategy should take three things into consideration: number, placement, and content. Data suggests that the ideal number of hashtags can be anywhere between 8-30, depending on the account and number of followers. While it may take a little time to figure out just how many you want to use, 8-12 is a good place to start.
You have two options when it comes to hashtag placement: placing them directly in the caption itself or placing them in a comment immediately after posting. Regardless of placement, hashtags will work all the same. Focus on creating the aesthetic that you love and use your business insights to see what your followers seem to prefer.
The most important part of using hashtags is posting the right content to match it! Having a balance between specific or niche topics mixed with more broad topics will be most beneficial for reaching your audience. You can look for more ideas on the Instagram Explore page to look at popular tags and search the tags you're thinking of using.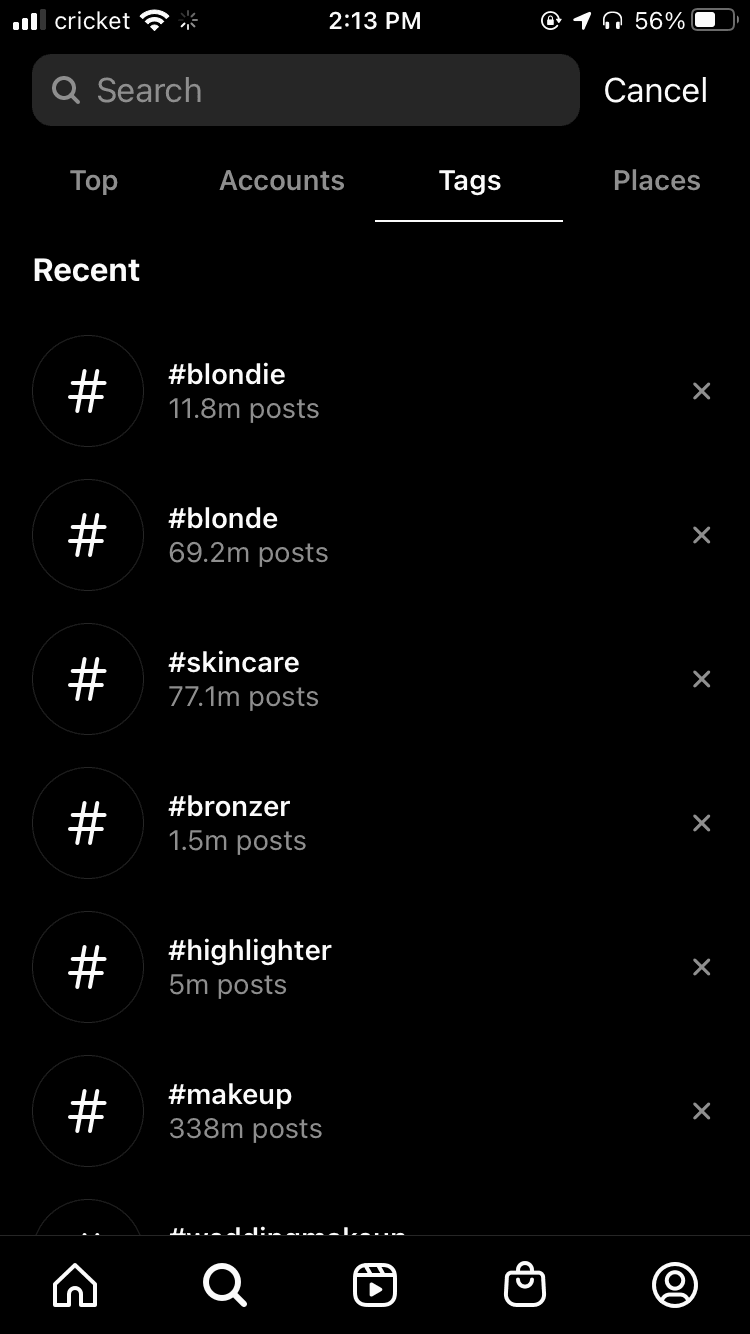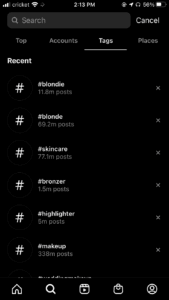 Here's a list of popular hashtags for this summer ranging from broader to niche topics to get you started:
#

makeupartist

#

skincare

#readyforsummer

#beachhair

#beachvibes

#

blondie

#balyage

#glowingskin

#bronzer

#highlighter

#weddinghair

#weddingmakeup
Looking for a way to kick off the busy season? Get started with KLYP to get your business organized, reference more blog content, business tips, and meet new clients!