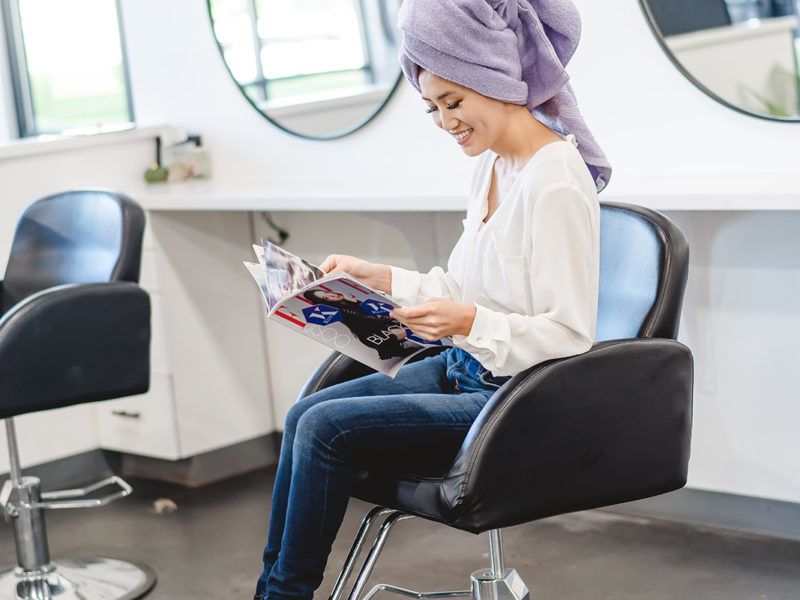 Time posted: January 20, 2021 | Posted by: Samantha Marin
Choosing the booking service that has the right features for your small Beauty Business is critical to your success in your field. As a mobile makeup artist, look at the features you need and the ones you are certain you want to avoid. Finding the booking service that works for you and your clients won't be so hard after all!
As a mobile makeup artist, using the booking service that's right for you is critical to running a successful business. With so many options out there, here are some features to look for to find the right booking service without starting five different free trials.
You Want:
In-App Messaging
Being able to talk to your clients within the app that you book them through is a game changer for your notifications. It's hard to keep up with messages coming in from texts, Instagram, email, and Facebook Messenger all at once. Having one streamlined system will make your life infinitely easier.
Easy-to-Use Scheduler
The last thing you want as a solopreneur is to agonize over a complicated scheduling system
. Find a booking service that allows you to make quick edits on your schedule if needed and that doesn't require hours of watching YouTube how-to videos to understand it. Block off non-work hours and you're set to have a great schedule!
Insurance Coverage
Not many services include insurance, but it's important to think about. Even if you're the most conscientious provider, clients can sue you if they slip and fall on your floor. A great way to avoid this is by having general liability insurance, but shopping for insurance is time consuming, and how do you know if you have the best plan for you? Look for a booking service that has you covered from the get-go. Here's a list of treatments that you should definitely consider insuring, according to Salons Direct:
Eyelash extensions and lifts
Eyebrow threading, tinting, and laminating
Microblading
Dermaplaning
Manicures and pedicures
Spray tans and tanning beds
Facials
Automation of Client Onboarding
No one wants to manually onboard all their clients. You also don't want to be stuck with duplicates that are difficult to delete. Luckily, lots of services do it for you, or the client fills in their information in a few quick steps. Find one that frees up hours of your time and gives you the chance to spend it with your clients.
You Don't Want:
Automated texts and calls to clients
Some booking services send automated reminders to clients, which may sound nice, but there are many problems that come with these systems. Clients sometimes receive more than one message, getting spammed with unhelpful texts rather than a single quick reminder. Also, if a client cancels but keeps getting the reminders, you don't want them getting annoyed and never booking with you again!
Complicated client onboarding process
If the onboarding process is so complex that you accidentally duplicate your clients, then it's definitely not worth it. It's best if clients set up their own profiles so they have all their information ready to go and you don't have to fill it in. Typing in endless addresses and phone numbers is not worth your valuable time!
A one-size-fits-all service
Many booking services try to cater to all small businesses at once. Find a service that is geared toward the Beauty Industry, so that all the features are tested and tailored to exactly what you need. That way you're more likely to like everything they offer, and running your business will get that much easier.
A service where you don't retain your own brand identity
Don't let a major brand wash away your personal style. As a solopreneur, you want to ensure that you keep all of your brand identity. If you can't customize your profile, the booking service is definitely a no.
Good luck with finding your new personal assistant in a booking service! By keeping these things in mind, you'll be getting tons of clients in no time.