How instant payouts work: Instant Payout uses a Stripe connected Debit Card to transfer eligible accounts with nearly instant transfers to your account, this means the funds can show the same day, often one to two days faster compared to the regular ACH direct deposit system.
To be eligible for instant payouts: Instant Payout requires two things to happen, first, you need to have a Debit/ATM card connected to a checking account be linked to your Stripe Account. After you have a Debit/ATM card linked, Stripe will review the account for Instant Payout based on your account history. At this time, KLYP does not control the Stripe approval process. To learn more about instant payout eligibility, see Instant Payouts Eligibility on Stripe.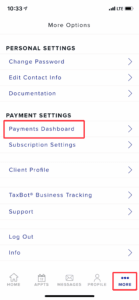 *Note: Additional charges may apply for instant payouts.