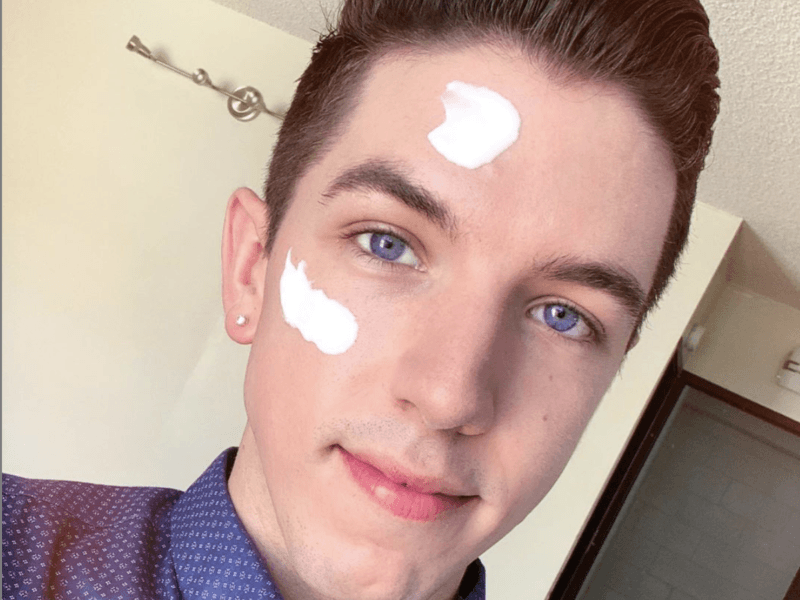 Time posted: November 18, 2020 | Posted by: Maura Jenkins
Skincare by Hyram is a favorite of skincare junkies everywhere. Face wash, toners, serums, and scrubs can be confusing. What should you put on your face? Luckily, Hyram has the answers for your skin's healing and health. Find your new routine--that's affordable--right here.
If you love skincare or are just learning about it, you probably know that this field can be a bit overwhelming. Between toners, serums, different face washes, and moisturizers; the perfect skincare routine can be confusing to formulate. Not only can the multiple steps make your head spin, they also start to add up. As the skincare industry has become more and more popularized, the cost of products has increased as well. Luxury skincare brands, such as Drunk Elephant, have products that are priced as high as $80 for just 1 fluid ounce, and while it might be tempting to only get the best-of-the-best for your skin, a lower price point can provide the same effects.
The King of Skincare
Skincare by Hyram is a name to know if you want to cultivate a skincare routine specific to you in the smartest way possible. Hyram Yarbro is a Youtuber who has also taken the popular app TikTok by storm. Instead of only following trendy products, Hyram breaks down what is good and what is bad using the mantra "ingredients don't lie." Hyram's social accounts blew up during 2020's quarantine months. In a time where we spend more and more time at home, makeup and hair products have taken the back seat while a focus on skincare has continued to grow.
Avoid Brands with Harsh Scrubs
Skincare by Hyram has the power to make or break a brand; with 6.5 million TikTok followers, he has a voice that is heard by many. One popular brand that Hyram has encouraged skincare fanatics to steer clear of is St. Ives. St. Ives has a variety of facial scrubs, but Hyram has found that the ingredients in these products can lead to inflammation, redness, and sensitivity; despite the fact that they instantly can make skin feel smoother. In addition to exposing bad products, Hyram also provides his followers with other great alternatives.
One of Hyram's Favorite Brands: The Ordinary
A brand that sees praise from Hyram time and time again is The Ordinary. The Ordinary is a unique brand because of how affordable, yet how effective their products are. Most of their products cost about $7 and they are packaged in plain bottles with no vibrant colors. Each product states what the active ingredients are on the front of the bottle, along with the percentage of the product that is inside. They are able to keep their products so cheap because they don't spend a lot of money on any major marketing campaigns, therefore they don't have to increase their prices to compensate for the cost of advertisements.
Healthy skincare is a practice that can help your face without hurting your bank account. Thanks to Hyram, more affordable brands have become popularized because of both their price point and their healing powers. For even more skincare advice, head to Skincare by Hyram's Youtube or TikTok to hear his input on what skincare trends you should follow and which ones you should avoid.